Greater Milwaukee Chapter
Officers | Goals | Events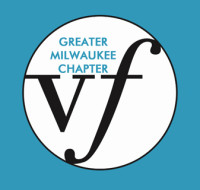 President: Jonathan Bock, MD, FACS
Treasurer: Sharon Hanson, DMA
Board Members at Large
Linda Dindzans, MD
Kathy Wangerin, CCC-SLP
Joel H. Blumin, MD FACS
Caroline Ziegler, CCC-SLP
The Greater Milwaukee Chapter of the Voice Foundation is happy to announce our first meeting of the 2013-14 academic year. We'll be meeting in conference room M at the Froedtert & Medical College of Wisconsin Clinical Cancer Center at 6:30pm on Wednesday, November 6, 2013 to listen to a presentation from Froedtert Professional Voice Program speech pathologist Caroline Ziegler, CCC-SLP on "Vocal Wellness: Fact, Fiction, and FAQs", followed by a discussion and Q&A session with Froedtert Professional Voice Program faculty Dr. Bock and Dr. Blumin. Please join us!
Other dates for the upcoming year:
January 27, 2014 – GMCVF members will speak to the Wisconsin Auctioneers Association meeting in Appleton, WI
February 2014 – Date TBA – Social meeting at Dr. Bock's home
April 16, 2014 – World Voice Day
April 26, 2014 – Voice screenings for high school musicians at UW-Milwaukee during state solo and ensemble
The Greater Milwaukee Chapter of the Voice Foundation was started in 2006 as a local chapter of the Voice Foundation. Its members include Wisconsin voice experts including vocologists, speech pathologists, laryngologists, and singing teachers. The mission of the organization is to build a collaborative, collegial, and open network of discussion between Wisconsin voice experts in every discipline.
For more information, contact [email protected].