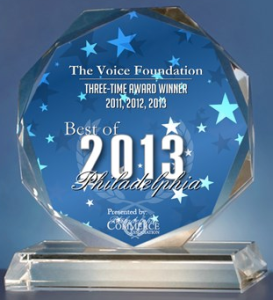 The Voice Foundation is the world's oldest and leading organization dedicated to voice research, medicine, science, and education.
The Voice Foundation is committed to enhancing the gift of vocal communication through:
Research: to advance the diagnosis and treatment of vocal problems, including non-surgical techniques, therapy and training; Awarding research grants and fellowships
Education: Sponsoring an annual, international symposium;
Publishing and distributing professional and scientific publications and video teaching materials; Journal, Newsletter, Educational Media
Raising Awareness of voice care. World Voice Day and other events.

Save
Save
Save
Save