Program Highlights
50th Annual Symposium: Care of the Professional Voice
June 2 – June 6, 2021
Final Program. All Symposium Presentations will be virtual.

SYMPOSIUM INDEX: ←All you need to know is found here
Information for Attendees | Symposium Program | Symposium Registration |
Program Abstracts | Continuing Education Credits | Faculty Disclosures

CME and CEUs Will be counted only during the live virutal symposium June 2 – June 6, 2021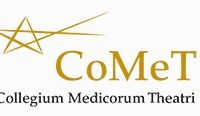 Wednesday, June 2:

CoMeT Collegium Medicorum Theatri (no CMEs for this session)
8:00-8:05
Welcome
R. Eugenia Chavez
MD.,PhD
8:05- 8:25
Maximum Aerodynamic and Acoustic Power Transfer from The Glottis to the Vocal Tract
Ingo Titze
PhD
8.25-8:40
Analysis of the DKG Waveform from High-Speed Video
Peak Woo
MD
8.40-8:55
Are Voice Clinicians Interested in Functional Relationships?
Sten Ternström
Ph.D.
8:55-9:10
Discussion
9:10-90:25
Acoustic Filtering of A Selection of Face Masks
Ronald S. Scherer
PhD
9:25-9:40
Clinical Characteristics of Singers Attending a Phoniatric Outpatient Clinic in France
Nathalie Henrich Bernardoni
PhD
9:40-9:55
Phoniatric Evaluation snd Osteopathic Manipulative Treatment (OMT) In A Patient with Dysphonia from Forestier's Syndrome
Orietta Calcinoni
MD
9:55-10:10
Discussion
10:10-10:25
Female Voice-Related Sexual Attractiveness to Males: Does It Vary with Different Degrees of Conception Likelihood?
Filipa M.B. Lã
PhD
10:25-10:40
The Clinical Contribution of Emotional State of Mind
Jacob Lieberman
DO. MA
10:40-10:55
Astaxanthin As Treatment of Glottal Dysplasia in A Vocal Professional: Potential Adjuvant Therapy?
Lucinda Halstead
MD
10:55-11:10
Discussion
11:10-11:15
Grab a coffee!
11:15-11:30
Respiratory Allergies and Food Intake in Artists During Pandemic
R. Eugenia Chavez
MD.,PhD
11:30-11:45
Voice Pathology in Professional Singers: Is It A Matter of Style?
Isobel García-López
MD
11:45-12:00
Aerosol Emission in Singing – Influence of Vocal Loudness, Singers' Age and Voice Classification
Dirk Muerbe
MD
12:00-12:15
Discussion
12:15-12:30
Microsurgery for Benign Lesions in Performing Vocalists
Michael S. Benninger
MD
12:30-12:45
My Last 2500 Operations Under General Anaesthesia- Complications, Trends and Pathways: A Personal Audit of My Database
John Rubin
MD
12:45 12:55
Discussion
12:55-13:00
Session Closing
CMEs and CEUs Available for the following sessions.
Tutorials: Anatomy and Physiology of Phonation, Production and Perception of Voice: An Overview
David Eddins, PhD
Chuck Larson, PhD
Robert T. Sataloff, MD, DMA, FACS
Ronald Scherer, PhD, ASHA-F
Johan Sundberg, PhD
Sten Ternström, PhD
Thursday, June 3


*Basic Science Sessions*
Keynote Speech: On Vocal Loudness, Ingo Titze, PhD
Quintana Award Lecture: The Modeling of Vocal Fold Vibration For A Few Clinically-Related Conditions, Jack Jiang, MD, PhD

*Poster Sessions*: Medical, Basic Science, Speech-Language Pathology, Voice Pedagogy
Special Sessions: Basic Science, Speech-Language Pathology
Friday, June 4


Special Session: Personality and the Voice
Moderator, Nancy Pearl Solomon, PhD, CCC-SLP, ASHA-F

Personality: Voice Patients Are Full of It – Nancy Pearl Solomon
Models and Measures of Personality for Predicting Performance – Chris Patrick, PhD

What's Personality Got To Do with Voice Disorders? Uncovering Neurobiological Mechanisms – Miriam van Mersbergen, PhD

Just Relax!? Negotiating Stress for Vocal Well-Being – Maria Dietrich, PhD

Coffee Break – Exhibit Hall
Personality in Children with Vocal Nodules: Why It Matters – Nelson Roy, PhD

Both Speakers and Listeners Bring Personality to the Communication Table – Leah Helou, PhD

Panel Discussion: Maria Dietrich, Leah Helou, Miriam van Mersbergen, Chris Patrick, Nelson Roy

42! Vocal Workshops List of Workshops  | Abstract-Descriptions
Voices of Summer NOT-A-Gala, but something fun

Saturday, June 5

Medical Sessions*
Panel: The Art of the Medicine: MD Performers Caring for the Singing Voice

Moderator: Paul Kwak, MD Panelists: Thomas Carroll, MD, Lesley Childs, MD, Isabel Garcia-Lopez, MD, C. Kwang Sung, MD, David Young, MD

Roundtable: Meta Therapy: Beyond Vocal Hygiene and Exercise


Moderator: Mara Behlau, PhD, Panel: AnnaAlice Almeida, Mary Sandage, PhD, Eva van Leer, PhD, Kristiane Van Lierde, PhD

G. Paul Moore Lecture – Brain Mechanisms Underlying Vocal Control, Charles Larson, PhD
Award Announcements
*Speech -Language Pathology Sessions*

Sunday, June 6


*Medical Sessions*
Panel: The Amateur Choral Singer as Patient,

Brenda Smith, DMA, Moderator Panelists: Karen Brunssen, BA,  Linda Carroll, PhD, CCC-SLP, ASHA-F, Allen Henderson, DMA, Robert T. Sataloff, MD, DMA, FACS


Panel: From Undergrad to DMA: The Path to Informed Voice Pedagogy

Moderator, Allen Henderson, DMA (NATS) Panel: Amanda Rollings Bigler, PhD, Lynn Helding, MM, Ian Howell, DMA, Kari Ragan, DMA

*Voice Pedagogy Sessions*
SYMPOSIUM INDEX: ←All you need to know is found here
Save
Save
Save
Save
Save
Save