2022 Voice Workshops
Register Here | 2022 Workshop Abstracts
Directions and Map to the Academy of Vocal Arts
SYMPOSIUM INDEX: ←All you need to know is found here
The 2022 Workshops
June 1st at the Academy of Vocal Arts
1920 Spruce St., Philadelphia PA 19103
Twenty-one Voice Workshops in Three Sessions.
Attend one workshop per session (3 sessions) for a total of $100.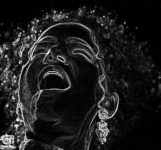 WORKSHOPS SESSION I (1:30PM – 2:25PM)
Musical Theater/Pop-Rock-RnB/CCM
Can You Sing With All the Colors of Your Voice? Developing Vocal Strength and Flexibility Using the Principles of Somatic Voicework™ The LoVetri Method
Maria Damore, MS, Bharati Soman, MM
Rehabilitation of the Injured Speaking Voice
Flow Phonation Workshop (Live)
Jackie Gartner-Schmidt, PhD
Transgender Voice
Toolbox for the Trans Vocal Performer: From Speaking to Singing and Everything in Between
Caitlin Croegaert Koch, MS
Singing Voice
Multiple Strategies for Each Stage of the Breath Management Cycle
Carla LeFevre, DMA
The Baritenor Conundrum
Thaddaeus Bourne, DMA
Voice Studio/Science/Technology
VoceVista as a Pedagogical Tool: Exploring the [a] Scale of the Classical Treble Singer
Kelley Hijleh, GPD
So You Want to Start a Collaborative Voice Center: Models, Methods, and Moxy
Desi Gutierrez, Edie Hapner, PhD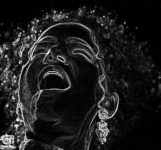 WORKSHOPS SESSION II (2:30PM – 3:25PM)
Acting Voice
Voice. Diction. Resonators.
Zane Daudzina, Mag Art
Musical Theater/Pop-Rock-RnB/CCM
Shifting Gears from Classical to Commercial Styles
Edrie Means Weekly, MM
Singing Voice
Consonants are Kings, Vowels are Queens, and the Rest is Respiration
Linda Carroll, PhD
So you know how to sing? …Now let's scream!
Nicolás Hormazábal
Transgender Voice
Non-Binary Voice: Repertoire and Technique for an AFAB Classical Singer
Liz Jackson Hearns, MM
Body Awareness and Voice
The Use of The Franklin Method® for Optimizing Posture, Breathing and
Phonation
Kate Emerich, MS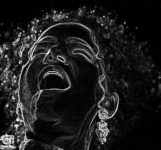 WORKSHOPS SESSION III (3:30PM – 4:25PM)
Singing Voice

Too Much, Too Little, Just Right: The Balancing Act Model of Singing
Robert Edwin, BA
Not Lost In Translation: Using Focus Of Attention Directives In Voice Training
Melissa Treinkman, DMA
Musical Theater/Pop/Rock/CCM

The Use of Rough Vocal Effects in Singing – How to Train Noises such as Distortions, Grunts, Growls, Screams, and Many Others in a Healthy Manner
Mathia Aaen, PhD
Body Awareness and Voice

Adapting Yogic Breathwork for Voice Therapy and Singing Voice Rehabilitation
Kenneth Tom, PhD
Just Breathe: Breathing Techniques for Performing and Rehabilitation
Louise Pinkerton, MM
Voice Science/Technology

Organizing Virtual Interprofessional Vocal Health Screenings for Singing Students
M. Eugenia Castro, MS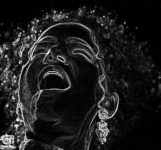 WORKSHOPS SESSION IV (4:30PM – 5:25PM)
N/A for 2022

Register for the Workshops-Only Here
And now? ON TO THE MASTER CLASS OR ON TO THE GALA!
SYMPOSIUM INDEX: ←All you need to know is found here