Greetings, SoCal Voice Foundation chapter!
Chapter Event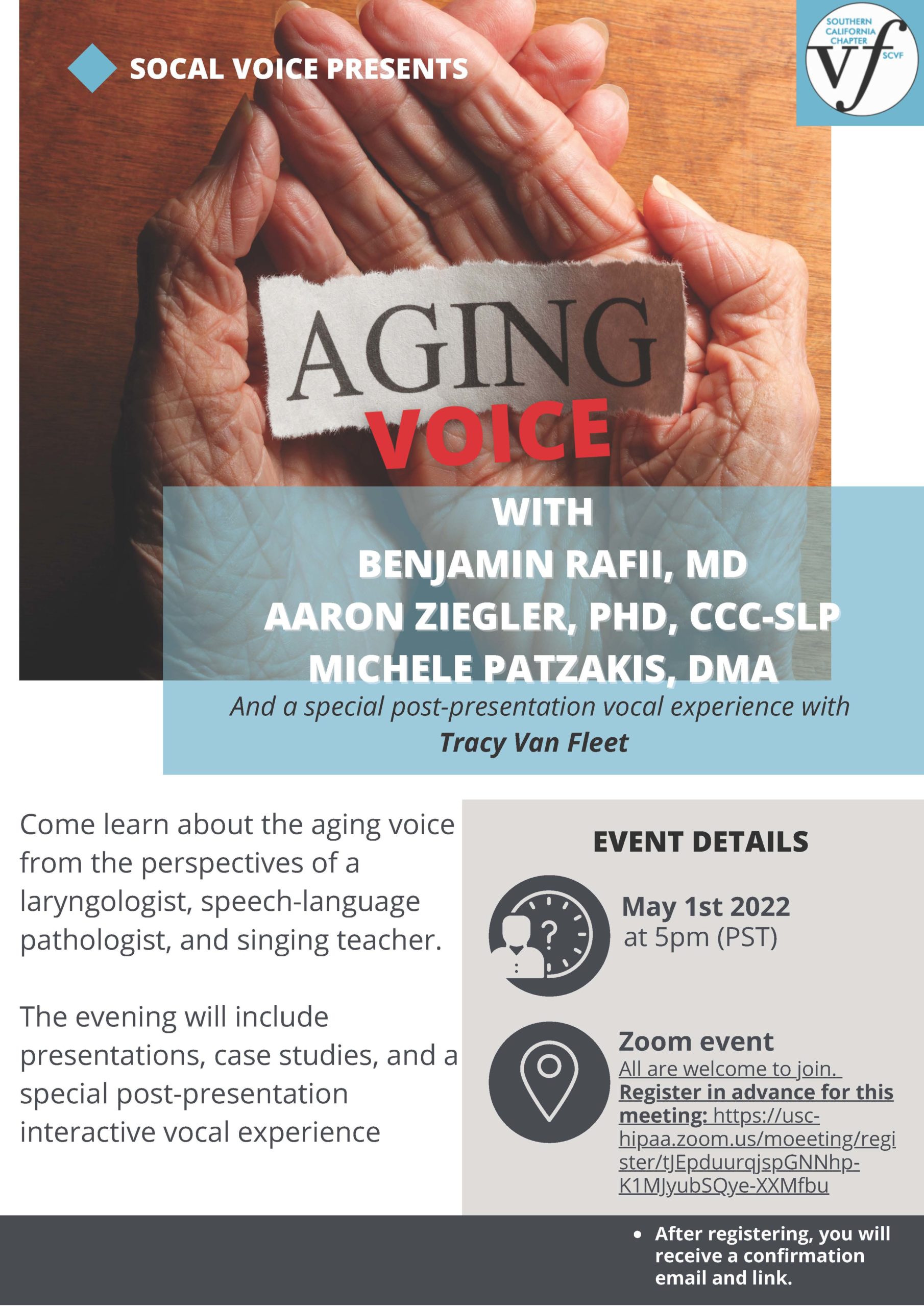 Our next chapter meeting is scheduled for May 1 at 5pm PT on Zoom. We have a special presentation on Aging Voice from the perspectives of the laryngologist, speech pathologist, and voice teacher, with speakers Benjamin Rafii, Aaron Ziegler, and Michele Patzakis. Please see the attached flyer for further details and stay tuned on Instagram to learn more about our speakers!
Please register in advance for this meeting:
https://usc-hipaa.zoom.us/meeting/register/tJEpduurqjspGNNhp-K1MJyubSQye-XXMfbu
After registering, you will receive a confirmation email containing information about joining the meeting.