The Johan Sundberg-Ingo R. Titze award for Creativity in Voice Science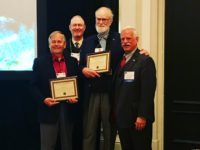 The Johan Sundberg – Into Titze Award for Creativity in Voice Science is given in honor of Johan Sundberg's and Ingo Titze's prolific and influential careers in voice science. The award is given to an individual or group of individuals who have established a creative body of research, or creative entity that reflects the application of voice science (basic, clinical or performance) to a voice-related profession or to society at large.  The recognition by The Voice Foundation and its Board of Directors is a commemorative plaque.
2019 Johan Sundberg, Ph.D. and Ingo Titze, Ph.D.
2020 Ronald C. Scherer, Ph.D.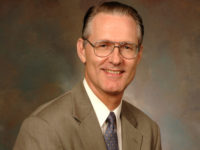 The first award was given in 2019 to Johan Sundberg and Ingo Titze. This year's award in 2020 is given to Dr. Ronald C. Scherer for his numerous contributions to voice science. Special attention is deserved by his creation of laryngeal model M5, one of 6 physical models he has contributed to voice science. The design of model M5 has been used world-wide by many scientists in their laryngeal modeling, and data from M5 have been shared to either test their models or to incorporate M5 empirical intraglottal pressures. Of special note is the wide range of intraglottal pressures and entrance and transglottal pressure coefficients from model M5, for both symmetric and oblique glottal shapes, that have helped to clarify the empirical nature of phonation.
Separate from this and his many other scientific contributions, Ron has been an extraordinary mentor, reviewer, contributor to all aspects of the field, if also an enthusiastic and wonderful singer and has applied his creative imagination not only to his own scientific endeavors but also to instill a passion for creativity among his graduate students and collaborators. It is with the greatest pleasure that we present this year's Sundberg-Titze Award to Dr. Ron Scherer