International Presentation Award to Brockmann-Bauser, PhD
Dr. Brockmann-Bauser wins Hamdan Int. Presentation Award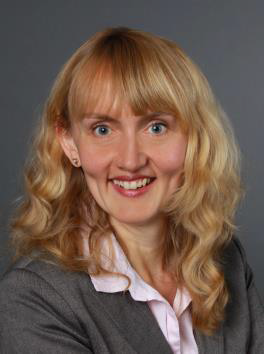 The Hamdan International Presentation Award committee, chaired by Advisory Board member Dr. Rahul Shrivastav, recommends Dr. Meike Brockmann-Bauser (Switzerland/Germany) for the paper "Acoustic Perturbation Measures Improve with Increasing Vocal Intensity in Healthy and Pathological Voices" (Meike Brockmann-Bauser, PhD, Jörg E. Bohlender, MD, Daryush D. Mehta, PhD) for the award this year.
Honorable Mention goes to: Antonella Castellana (Italy) for the paper "CPPS Distributional Shape and Parameters as Effective Tools to Discriminate Dysphonic and Healthy Voice"
(Antonella Castellana, MSc, Alessio Carullo, PhD,
Arianna Astolfi, PhD, Simone Corbellini, PhD,
Giuseppina Emma Puglisi, MSc)
The Award will be presented on Saturday, June 4th at 11:00am
Chair: Robert Thayer Sataloff, MD, FACS
The Westin Philadelphia Hotel: Grand Ballroom
Dr. Brockmann-Bauser's paper will be presented at the 45th Annual Symposium: Care of the Professional Voice on Thursday, June 2nd at 6:15pm at The Westin Philadelphia Hotel, Philadelphia as part of the special session LARYNGEAL STUDIES FROM SWITZERLAND – SINGERS AND PATIENTS
In her letter of intent, Dr. Brockmann-Bauser says:
"In Germany and Switzerland I am a certified speech therapist, further I hold an MSc degree in Speech and Swallowing Research (2006) and a PhD in Biomedical Sciences (2012) from the University of Newcastle upon Tyne, Great Britain. The present work was conducted as post-doctoral research project in collaboration with Daryush D. Mehta, Center for Laryngeal Surgery and Voice Rehabilitation at Massachusetts General Hospital, Boston MA, and was supported by the University Hospital Zurich, Switzerland. It is part of a broader series of studies investigating confounding factors in clinical measurements of acoustic voice perturbation. Instrumental acoustic measurements of the perturbation parameters jitter and shimmer are internationally recommended to assist differential diagnosis, documentation and treatment evaluation for voice disorders. In a series of peer-reviewed published research studies, the effects of vowels, gender and voice intensity (voice SPL) on jitter and shimmer were assessed in healthy adults. Under the usual recommended clinical measurement conditions, all investigated factors had significant effects on jitter and shimmer. Of these, voice SPL was the strongest confounding factor, accounting for up to 62% of the variability in shimmer and 24% in jitter measurements. Furthermore, in children, the effects of voice SPL, gender, age, height and weight on jitter, shimmer, fundamental frequency and habitual speaking voice SPL were studied. Again, voice SPL was the largest confounding factor, showing that perturbation measurements should be conducted under efficient control of natural voice SPL effects.
In the present study of 59 vocally healthy women and 59 age-matched female voice patients, increasing speaking voice loudness levels were associated with improved voice perturbation.
However, voice pathology and differential diagnosis were not systematically linked to higher perturbation. This calls for a critical evaluation of current clinical measurement routines and guidelines."
The Advisory Board is chaired by Dr. Michael M. Johns, III and the committee members included Rahul Shrivastav, PhD, Chair; Jonathan Bock, MD; Raymond Colton, PhD and Aaron Johnson, MD.