Gala Honoree Roberta Flack
 Breaking News: Roberta Flack!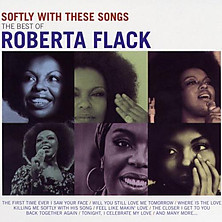 The Voice Foundation's annual Voices of Summer Gala will take place on Friday, May 30th at 6:00 p.m. at the Westin Philadelphia. The black-tie event will include the presentation of the The Voice Education Research Awareness (VERA) Award to two international singers from different disciplines. Grammy award winning songstress Roberta Flack is known for her top hits such as The First Time Ever I Saw Your Face and Killing Me Softly With His Song. Denyce Graves, mezzo-soprano, is a star of the Metropolitan Opera and emmy-award winning TV appearances. Honored with the Raymond and Beverly Sackler Award will be Funkadelic music legend and Rock-and-Roll Hall of Fame's Bootsy Collins.
In addition to these highlights, doctors, scientists, speech-language pathologists, singing teachers and students from across the globe will present new research about vocal production and techniques for the treatment of voice disorders. The Voice Foundation is the world's leading organization dedicated to the care and training of the human voice. For more information, including the complete program, or to register to attend, please contact the Voice Foundation at (215)735-7999 or [email protected] , or visit our website at www.voicefoundation.org.