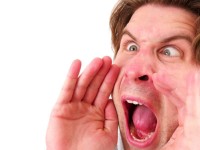 Congratulations to the  Seattle/Northwest Chapter (NWCVF) of The Voice Foundation. Under the mentorship of President, Al Merati, MD, this active group just had their 30th meeting called Carryover to the Community, Monday, February 2 at 7:00pm in PST
A panel of experts including a voice teacher, an acting teacher, and a speech-language pathologist discussed challenges and successes in helping clients and students apply what they learn in therapy and lessons to everyday voice use in performance and conversation.
The NWVH Chapter continues to succeed – they have five meetings every year, all well attended and with a great mix of topics. The meetings all occur on the first Monday of every even numbered month (except August) and are all in Eagleson Hall on the corner of 42nd and 15th with the exception of the Master Class, which has been held in Music Hall on main campus. Contact us at TVF office@voicefoundation.org for more information on this active chapter.
President
Al Merati, MD
Secretary
Nancy Bos
Treasurer
Martin Nevdahl
Board Member at Large
Martin Nevdahl