Van Lawrence Winner: Amelia Rollings PhD
The Voice Foundation and NATS Foundation present the Van L. Lawrence Fellowship
Congratulations to Amelia Rollings, PhD
Dr. Rollings completed her Ph.D. in Vocal Pedagogy at The University of Kansas under the mentorship of Dr. James Daugherty. She is currently an Assistant Professor of Musical Theatre Voice at Western Kentucky University.  The soprano is an avid singer, teacher, and researcher and is active within both The Voice Foundation and The National Association of Teachers of Singing (NATS).
Dr. Rollings' proposed project examines the interconnectedness of head position and jaw opening, both posturally and acoustically, as singers perform a series of two octave ascending A-major scales (A3-A5) on two vowels ([ɑ], [i]).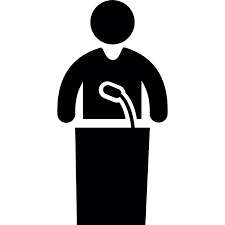 Her previous research will be presented at the 47th Annual Symposium: Care of the Professional Voice on Sunday, June 3rd at the Philadelphia Westin Hotel.
Voice Pedagogy 1B
4:20p      The Effects of Three Heel Heights on Postural and Acoustical Measures of Male Singers

Honorable Mention
Given ocassionally for other highly rated work: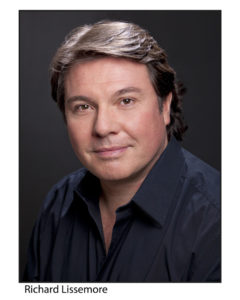 Richard Lissemore, has been a member of NATS (New York chapter) for 24 years and has a successful private and academic voice teaching career in New York City since 1993. In September of 2013, he matriculated as a full-time Ph.D. student in the Speech-Language-Hearing Sciences Program at The City University of New York (CUNY) and has since completed all required course work, a pre-dissertation research project, and a comprehensive oral exam. Having earned a Master of Philosophy (M. Phil. Degree) in Speech-Language-Hearing Sciences, he is presently a doctoral candidate and am in the process of conducting dissertation research. His committee consists of Douglas Whalen, Ph.D. (CUNY, Haskins Laboratories, and Yale University), Christine Shadle, Ph.D. (Haskins Laboratories), and Johan Sundberg, Ph.D. (Emeritus Speech, Music, Hearing, KTH; Stockholm), with the expected date of dissertation defense summer of 2018.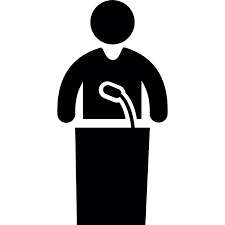 His research will be presented at the 47th Annual Symposium: Care of the Professional Voice on Sunday, June 3rd at the Philadelphia Westin Hotel.
Voice Pedagogy 1A
2:00p     Acoustic Quantification and the Roles of Vibrato and Sound Level in Formant Tuning during the Second Passaggio of a Professional Female Singer
Richard C. Lissemore, MM, Kevin D. Roon, PhD, Christine H. Shadle, PhD
Many thanks to the Van Lawrence Fellowship Committee:
Robert T. Sataloff , MD; Chair, Julie M. Barkmeier-Kraemer, PhD; Matthias Echternach, MD; Brian Horne, DM; Al Merati, MD; Linda Snyder, DMA

The Van L. Lawrence Fellowship was created to honor Van L. Lawrence, M.D. for his outstanding contribution to voice, and particularly to recognize the importance of the interdisciplinary education he fostered among laryngologists and singing teachers. It is awarded jointly by The Voice Foundation and National Association of Teachers of Singing Foundation. The Fellowship winner will be provided with the opportunity to attend the annual Symposium Care of the Professional Voice and visit laryngologists, speech pathologists, voice scientists, and research centers associated with The Voice Foundation during the fellowship year, with resulting research to be considered for expedited publication in the Journal of Voice or Journal of Singing. The Fellowship winners are members of the National Association of Teachers of Singing who are actively engaged in teaching, have demonstrated excellence in their profession as singing teachers, and have shown interest in and knowledge of voice science. The Fellowship and $2000 award are intended to provide opportunities for the Fellow to become more thoroughly acquainted with practices, techniques, technology and people involved in laryngology and voice science. It is hoped that the opportunities and contacts provided through the Fellowship experience will enhance the teacher's ability to do meaningful interdisciplinary research, and will encourage the teacher to apply appropriate voice science advances in the studio.
Save