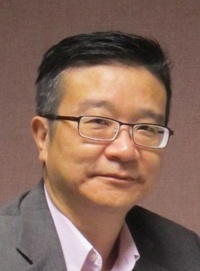 It is our great pleasure to announce that Edwin Yiu, PhD has been selected as a clear winner of the 3rd Annual Hamdan International Presentation Award. The award will be presented at 11:15AM on Saturday, May 31, 2014 during the Voice Foundation's 43rd Annual Symposium: Care of the Professional Voice. The Voice Foundation board member Abdul-latif Hamdan, MD has endowed The Voice Foundation for an annual award of $1,000.00 
Edwin M.-L. Yiu, Ph.D., is the Professor and Associate Dean of the Faculty of Education at the University of Hong Kong. He is the Founder of the Voice Research Laboratory at the Division of Speech and Hearing Sciences, The University of Hong Kong. He also holds an Honorary Professorship at the University of Sydney. His major fields of research include voice analysis, efficacy of voice therapy, and complimentary and alternative medicine in voice rehabilitation. He has published extensively in the field, with over 90 publications including peer-reviewed journal articles, book chapters and edited volumes. He is a regular invited speaker at international conferences in Australia, China, the United Kingdom and the United States. He is a member of The Voice Foundation Advisory Board and holds the position of editorial board member of several international speech pathology journals.
 His research presentation, Anti-Inflammatory and Wound Healing Effect of Acupuncture in Treating Phonotraumatic Vocal Fold Pathologies, will take place on Saturday, May 31, 2013 Session IIB 4:45pm at the Philadelphia Westin.