SYMPOSIUM INDEX: ←All you need to know is found here
2017 VOICES OF SUMMER GALA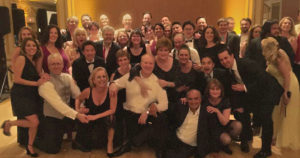 Voices of Summer Gala
2017 Gala & Press
2016 Gala & Press
2015 Gala & Press
2014 Gala & Press
2013 Gala & Press
2012 Gala & Press
2017 Honorees
Reri Grist, Kevin McDowell, (Director, AVA), Dr. Daniel Schidlow (Dean, Drexel University College of Medicine), Tommy Tune
Vocal Thrills at the Gala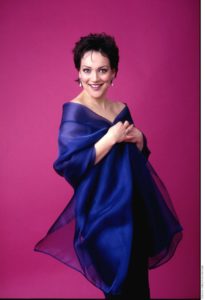 Katherine Goeldner, mezzo-soprano
The New York Times has praised her voice as "excitingly radiant and agile." Newsday applauded her "liquid plangent tones… crystal-clear diction and contained, but simmering, intensity." With an elegant combination of warm, rich vocal tone and assured artistry, Katharine Goeldner is recognized as one of today's finest mezzo-sopranos.
2017 V.E.R.A. Awards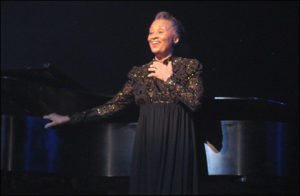 Reri Grist 12-18-07 Reri Grist of the original "West Side Story" cast at the 19th Gypsy of the Year Competition at the New Amsterdam Theatre on West 42nd St. Tuesday afternoon 12-18-07


Dr. Daniel Schidlow
Daniel V. Schidlow, MD, was appointed Walter H. and Leonore Annenberg Dean and senior vice president, medical affairs, at Drexel University College of Medicine on June 27, 2012. He had served as interim dean and senior vice president of health affairs at the College since November 1, 2011. Previously, he was chairman of the Department of Pediatrics and senior associate dean of the pediatric clinical campus. He also served as the physician-in-chief at St. Christopher's Hospital for Children. He continues to be a professor in the Departments of Pediatrics, Pharmacology & Physiology, and Medicine. He has received numerous awards for his contributions to medicine and education, including the 2010 Lindback Award for Distinguished Teaching.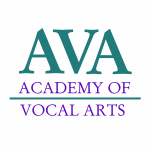 Kevin McDowell
Under Mr. McDowell's guidance and direction, AVA has expanded its reputation as a training and performing arts institution, noted for both its artistic excellence and financial stability. He has overseen the expansion of the facilities to include two adjacent buildings, adding many new teaching and practice studios, as well as a new expanded library. Mr. McDowell established AVA's fellowship program, which provides every resident artist with a living stipend. He also greatly increased the number of performances in the greater Philadelphia area, allowing for more performance opportunities for students. Future plans include providing housing for resident artists.
2017 Sackler Awards
Tommy Tune is one of the country's most prolific performer/director/choreographers and is celebrating his golden decade on the great American stage. He has received 10 Tony Awards, which includes the 2015 Tony for Life Achievement in the Theatre, The National Medal of Arts, 8 Drama Desk Awards, 3 Astaire Awards, and multiple Life Time Achievement Awards including the Society of Directors and the Choreographers' George Abbott Award.
Save
Save
Save
Save
Save
Save
Save
Save
Save
Save
Save
Save
Save