The Voice Education Research Awareness (VERA) Award
is given annually to honor distinguished individuals for their unusual interest in and contribution to the field of vocal communication.
The Vera Award is given by the Voice Foundation Board to recognize:
Unique leaders who have enhanced appreciation of the human voice
Commitment and dedication to excellence, education and/or mentorship
Role models in voice use and advancement.
View our Pintrest Board featuring past award recipients.
2022
Jon Bon Jovi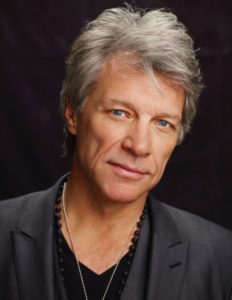 Vladimir Chernov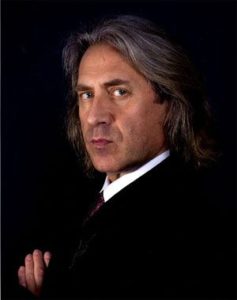 William Bonner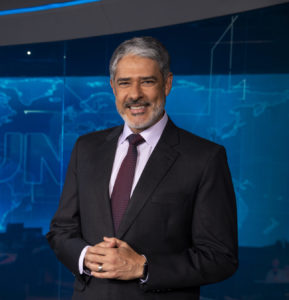 2019
2018
Simon Estes
Karen Hepp
Walter Williams
Lauren Johnson
2017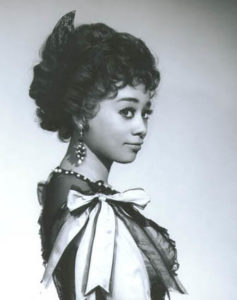 Kammersängerin Reri Grist enjoyed a notable career in opera, concert repertoire and Broadway musicals as one of the most sparkling, delightful and loveable sopranos on stage. Her voice was often described as "silvery, very flexible and accurate". As a young, beginning professional she appeared in productions on Broadway with actors Ossie Davis, Ruby Dee and Helen Hayes. Her last Broadway appearance was in the original production of 'West Side Story' in which she introduced the song "Somewhere".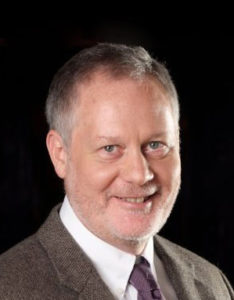 Kevin McDowell, Under Mr. McDowell's guidance and direction, AVA has expanded its reputation as a training and performing arts institution, noted for both its artistic excellence and financial stability. He has overseen the expansion of the facilities to include two adjacent buildings, adding many new teaching and practice studios, as well as a new expanded library.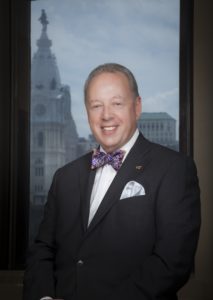 Daniel V. Schidlow, MD was appointed Walter H. and Leonore Annenberg Dean and senior vice president, medical affairs, at Drexel University College of Medicine on June 27, 2012. He has received numerous awards for his contributions to medicine and education, including the 2010 Lindback Award for Distinguished Teaching.
2016
Catherine Malfitano, Singer, Actor, Director, and Teacher. Renowned as a unique music theater performer, Ms. Malfitano has appeared at all the world's leading opera houses including the Metropolitan Opera. Her Emmy-award winning portrayal of Tosca, broadcast live from the actual Roman settings of the opera, was seen by more than one billion viewers worldwide.
Drexel University, President John A. Fry appointed Drexel University's 14th president in 2010, has served higher education for his entire professional life. Through his roles as a consultant, board member, chief operating officer and chief executive, he has acquired a deep and broad understanding of the challenges of leading a major educational institution.
2015
Stacy Keach, Best Actor Golden Globes, nominated for Emmy and Tony awards, Prestigious Millineum Recognition Award for his outstanding contribution to the classical theatre. Mike Hammer in the CBS television series
Dolora Zajick, Metropolitan Opera star mezzo-soprano recording artist, teacher. Acclaimed Verdi specialist around the world.
2014
Denyce Graves
Recognized worldwide as one of today's most exciting vocal stars, Metropolitan Opera. Voice Teacher and Opera Star. Denyce Graves
Lucille Rubin
Special VERA Award for contributions to the field of Speech and to The Voice Foundation
2013
Vy Higginsen, producer, publisher and founder of Gospel for Teens
Susanne Mentzer, Metropolitan Opera star and Huffington Post blogger
2012
Byron Janis, renowned internationally as one of the world's greatest concert pianists
Frederica von Stade, the mezzo-soprano, known by her nickname "Flicka," has enriched the world of classical music for three decades.
2011
Barry Bittman, MD, CEO and President of Yamaha Music and Wellness Institute
Diane Rehm, Host of NPR's Diane Rehm Show
Diana Soviero, Metropolitan Opera Soprano
Terry Stewart, CEO and President of the Rock and Roll Hall of Fame
2010
Richard Homan, M.D., Dean and Senior Vice President for Health Affairs, Drexel University College of Medicine.
Peter Nero, American pianist and Philadelphia Pops Conductor.
Paul Plishka, Metropolitan Opera bass.
2009
Glen Campbell, Senior Vice President of Elsevier Publishing and tireless supporter of the arts.
Charles Dutoit, Chief Conductor and Artistic Director of the Philadelphia Orchestra.
Ruth Ann Swenson, Metropolitan Opera star.
2008
Claudia Catania, Metropolitan Opera and Broadway star.
Lisa Thomas-Laury, ABC television news anchor.
Manuel Stamatakis, visionary Philadelphia business leader.
2007
Harolyn Blackwell, Metropolitan Opera soprano.
Robert Goulet, Tony, Emmy and Grammy-Winning superstar.
Madame Justice Sandra Newman, former Pennsylvania Supreme Court Justice.
Marni Nixon, one of the world's best-known singing voices – the voice behind Audrey Hepburn, Natalie Wood and Deborah Kerr.
2006
Martina Arroyo, Metropolitan Opera Soprano and founder of the Martina Arroyo Foundation, dedicated to the study and preparation of complete operatic roles for emerging young artists.
Richard Miller, Oberlin Conservatory Professor of Voice who has served as a key bridge between music and science.
Ben Vereen, Tony Award-winning star of stage and screen; a consummate entertainer, speaker, and humanitarian.
2005
James Gerlach, United States Congressman.
Giorgio Tozzi, Grammy-Winning Bass-Baritone.
Shirley Verrett, International operatic superstar.
2004
Robert Driver, Producing Artistic Director of the Opera Company of Philadelphia at the Academy of Music.
Aprile Millo, Metropolitan Opera soprano.
Teddy Pendergrass, one of R & B's most beloved artists with multiple gold records and Top 40 hits to his name.
2003
Renata Scotto, operatic superstar and committed and generous instructor to the next generation of operatic talent.
Dr. Constantine Papadakis, President of Drexel University and avid supporter of numerous arts organizations throughout the Philadelphia area.
2002
Dame Julie Andrews, Academy Award-winning star of stage and screen, renowned performer and vocal inspiration for generations of performers.
Samuel Katz, financial advisor, attorney, business advisor and civic leader
2001
Jack Klugman, world-renowned star of stage and screen, for his unending Support of The Voice Foundation.
2000
Richard Leech, Internationally acclaimed tenor, referred to in the press as "a national treasure."
David Bradley, chairman and owner of the Advisory Board company, a 400-person think tank serving 2000 medical centers, health systems and pharmaceutical companies in the United States.
Oren Brown, renowned voice teacher and master class technician, for his years of pioneering research and contribution to voice therapy.
1999
Grace Bumbry, universally acclaimed as one of the greatest artists of our time who has dedicated her career to passing on her artistry through teaching.
Matina Horner, Ph.D., Executive Vice President of TIAA-CREF, for devoting her expertise and energies to voice research as founding president of the American Laryngological Voice Research and Education Foundation.
Special V.E.R.A. Award of Achievement to George Shirley, international performer, teacher, and lecturer, for his steadfast dedication to the Foundation's goals.
1998
Sherrill Milnes, internationally acclaimed baritone and master class teacher who champions the careers of young singers around the world.
Special V.E.R.A. Award of Achievement to Leon Fassler, Vice Chairman of Kings Electronics Co., Inc. and member of The Voice Foundation's Board of Directors for his steadfast dedication, loyalty, and tireless personal effort towards the Foundation's goals.
1997
Licia Albanese, internationally acclaimed soprano and master class teacher who is committed to furthering the careers of gifted young artists around the world.
Judge Berle Schiller for his written contributions on the legal aspects of the emerging new field of Arts Medicine.
1996
Dr. Brian McDonough, Medical Reporter for KYW Newsradio and Talk Show Host for Health Talk America Radio Network.
1995
Malcolm Poindexter, prominent Philadelphia Journalist and newscaster, noted leader in civic and cultural affairs, and popular public speaker.
Special V.E.R.A. Award of Achievement to David Brewer, M.D. for his many years of dedication and leadership as Chairman of The Voice Foundation's Scientific Advisory Board.
1994
John R. Stafford, Chairman, President and Chief Executive Officer of American Home Products, former Chairman of the Pharmaceutical Manufacturers Association.
Alan King, internationally acclaimed comedian, consummate actor, best-selling author, producer, businessman and philanthropist.
Rotan L. Lee, President of the Board of Education of the School District of Philadelphia and noted leader in civic and cultural affairs in Philadelphia.
Phyllis Curtin, internationally renowned soprano, honored voice instructor at the Tanglewood Music Center.
1993
Anthony Quinn, the internationally famed Academy Award-winning actor who has nearly 300 screen appearances to his credit.
Dan Rather, the renowned CBS television news anchor and journalist.
Anna Moffo Sarnoff, Foundation Board member, and Philadelphia native, for her devotion to voice arts and sciences.
Adele Warden Paxson, Chairman of the Opera Company of Philadelphia and the Academy of Vocal Arts, for her unstinting support of vocal music.
1991
Enrico Manca, Chairman of the Board of RAI Radiotelevisione Italiana.
1990
Raoul J. Fernandez, a member of the Board of Directors of The Voice Foundation since 1984, a member of the New York Stock Exchange and a senior partner in the specialist firm of Fernandez, Bartsch & Mirra.
Special V.E.R.A. Award of Achievement for distinguished contributions to Voice Education Research Awareness to Douglas Fairbanks, Jr.
Special V.E.R.A. Award of Achievement to Geraldine Dietz Fox for her leadership in deafness and the communications disorders field.
1989
Wilbur James Gould, M.D., renowned otolaryngologist, dedicated physician, inventor, author and lecturer, friend, mentor and guiding spirit of The Voice Foundation.
1988
William F. Buckley, Jr., founder and editor of the National Review, author, teacher, lecturer and host of the weekly television show Firing Line.
Special V.E.R.A. Award of Achievement to Anna Moffo Sarnoff, renowned opera soprano, gifted teacher and lecturer.
1987
The Honorable Edward N. Ney, Chairman of Paine Webber/Young & Rubicam Ventures, served at the highest level of government, educational, cultural and communication institutions.
Special V.E.R.A. Award of Achievement to Dr. Raymond Sackler, medical researcher, leader in the pharmaceutical industry, humanitarian and philanthropist.
1986
Kitty Carlisle Hart, Chairperson of The New York State Council on the Arts, soprano with the Metropolitan Opera, star of Broadway and film, television performer, lecturer and educator, and an advocate for the role of women in society.
Special V.E.R.A. Award of Achievement to Alice Z. McHugh, Executive Director of The Voice Foundation from 1978 to 1985.
1984
Roger L. Stevens, Chairman of the Board of Trustees of the John F. Kennedy Center for the Performing Arts and distinguished producer of more than 200 Broadway shows.
Special V.E.R.A. Award of Achievement to Gordon Getty, businessman, outstanding philanthropist, accomplished composer and musician, who has a particular interest in communication through music.
1983
William M. Ellinghaus, President of AT&T and Chairman of U.S. Council for World Communications Year '83.
Special V.E.R.A. Award of Achievement to Donald R. Seawell, acclaimed theatrical producer, attorney, newspaper publisher, board chairman and founder of The Denver Center for the Performing Arts.
1982
The Honorable C. Douglas Dillon, former U.S. Secretary of the Treasury; former U.S. Ambassador to France; Chairman of the Board of Dillon, Reed and Company, Inc.
Special V.E.R.A. Award of Achievement to Sir Ian Trethowan, former Director General of the British Broadcasting Corporation.
1981
Andrew Heiskell, Board Chairman and Chief Executive Officer of Time, Inc.
Special posthumous V.E.R.A. Award of Acheivement to Lowell Thomas, pioneer broadcaster.
1980
Isadore Rosenfield, M.D., renowned cardiologist, television resource person and best-selling author on medical subjects.
1979
Walter Cronkite, esteemed newsman and commentator.