The Johan Sundberg-Ingo R. Titze award for Creativity in Voice Science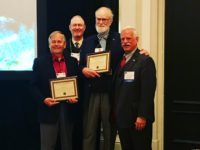 The Johan Sundberg – Into Titze Award for Creativity in Voice Science is given in honor of Johan Sundberg's and Ingo Titze's prolific and influential careers in voice science. The award is given to an individual or group of individuals who have established a creative body of research, or creative entity that reflects the application of voice science (basic, clinical or performance) to a voice-related profession or to society at large.  The recognition by The Voice Foundation and its Board of Directors is a commemorative plaque.
2019 Johan Sundberg, Ph.D. and Ingo Titze, Ph.D.
2021 Robert T. Sataloff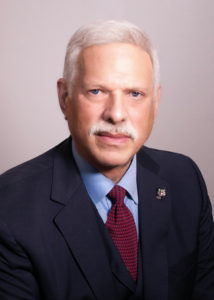 Presented by Michael M. Johns, III, MD, Advisory Board Chair: read the full presentation here.
Dr. Sataloff's creative contributions to the field of voice are vast. Broadly, Dr. Sataloff has committed his endless energy to bringing together the community of voice science including vocology, singing and speaking pedagogy and performance, physical science, biological science, speech language pathology, and laryngology into a coherent interdisciplinary collective to advance the field like no other individual has done.
Specifically, he has forwarded the field by growing The Voice Foundation to the largest international organization that represents the interdisciplinary community of voice science, perhaps best represented by the exceptionally successful Voice Foundation Symposium: Care of the Professional Voice, and the establishment of the hallmark scientific organ for voice science advancement and dissemination, The Journal of Voice. Furthermore, he has been instrumental in establishing and advancing laryngology as a recognized subspecialty of otolaryngology. He has been a pioneer in education in laryngology with a crucial role in establishing laryngology fellowship training as the pathway for others to deliver the highest standard of medical and surgical care for people with voice impairment. Beyond these, his creative contributions include helping bring cutting-edge laryngeal diagnostics such as laryngeal videostroboscopy and laryngeal electromyography into mainstream practice in voice care and developing surgical instruments and technology that have been adopted widely.
2020 Ronald C. Scherer, Ph.D.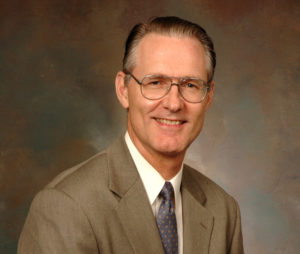 The first award was given in 2019 to Johan Sundberg and Ingo Titze. This year's award in 2020 is given to Dr. Ronald C. Scherer for his numerous contributions to voice science. Special attention is deserved by his creation of laryngeal model M5, one of 6 physical models he has contributed to voice science. The design of model M5 has been used world-wide by many scientists in their laryngeal modeling, and data from M5 have been shared to either test their models or to incorporate M5 empirical intraglottal pressures. Of special note is the wide range of intraglottal pressures and entrance and transglottal pressure coefficients from model M5, for both symmetric and oblique glottal shapes, that have helped to clarify the empirical nature of phonation.
Separate from this and his many other scientific contributions, Ron has been an extraordinary mentor, reviewer, contributor to all aspects of the field, if also an enthusiastic and wonderful singer and has applied his creative imagination not only to his own scientific endeavors but also to instill a passion for creativity among his graduate students and collaborators. It is with the greatest pleasure that we present this year's Sundberg-Titze Award to Dr. Ron Scherer