The Johan Sundberg-Ingo R. Titze award for Creativity in Voice Science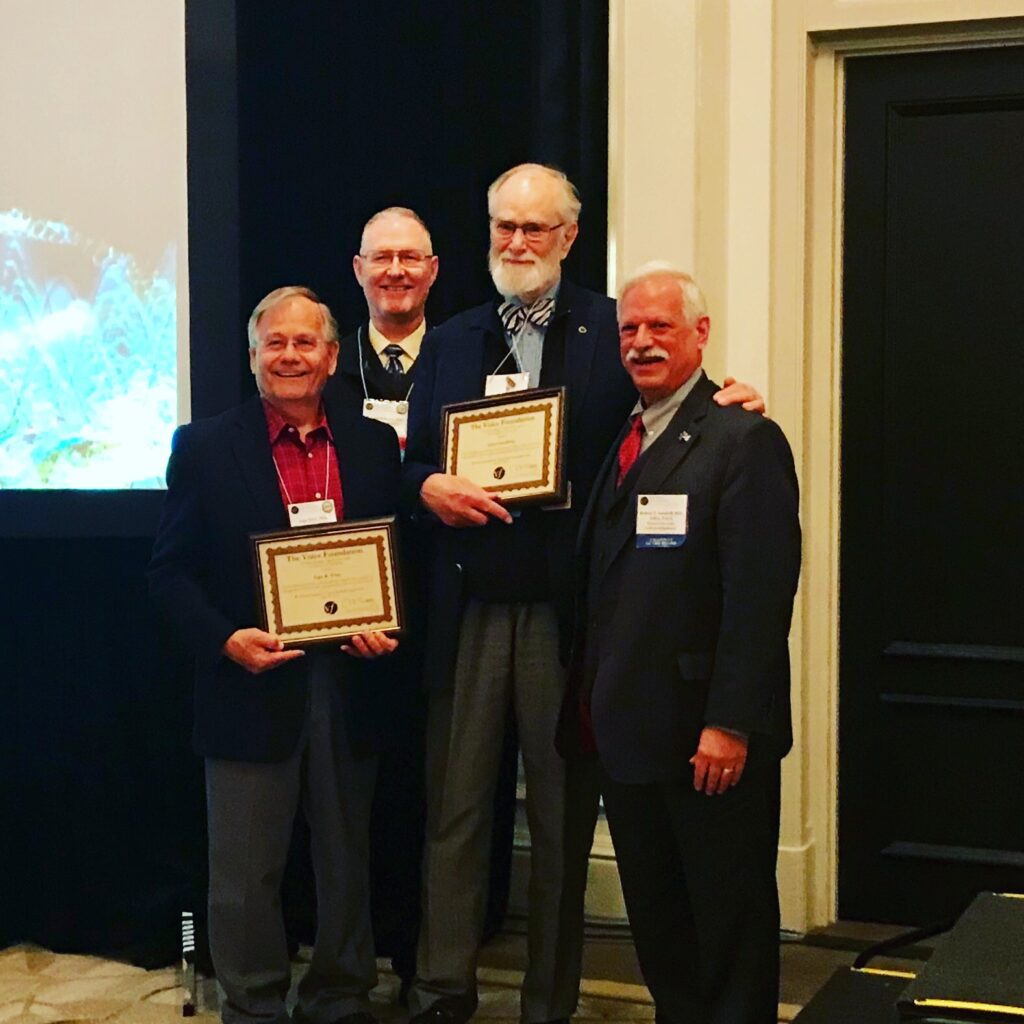 The Johan Sundberg – Into Titze Award for Creativity in Voice Science is given in honor of Johan Sundberg's and Ingo Titze's prolific and influential careers in voice science. The award is given to an individual or group of individuals who have established a creative body of research, or creative entity that reflects the application of voice science (basic, clinical or performance) to a voice-related profession or to society at large. The recognition by The Voice Foundation and its Board of Directors is a commemorative plaque.
2023 Charles N. Ford, MD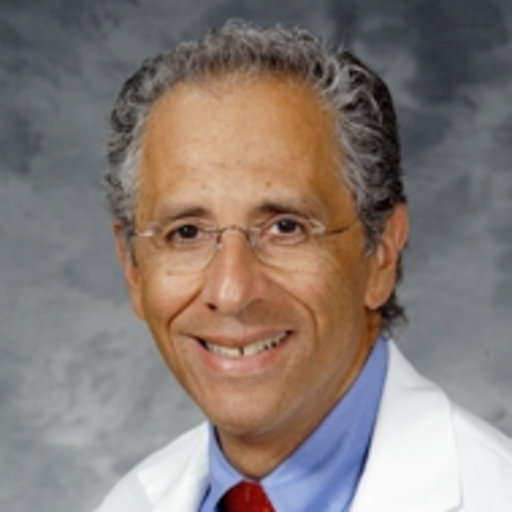 Charles N. Ford Jr., Emeritus Professor of Surgery and Otolaryngology at the University of Wisconsin, Madison, is a physician-surgeon-scientist. He is a giant in the world of voice with a legacy that includes novel surgical techniques and approaches to true vocal fold scar and glottic insufficiency, device engineering, mentorship of laryngology leaders, and extensive research and publications that have had major influence on laryngology. He is a master of clinical laryngology. As a creative thinker and scholar, he built the foundations and helped set the standard for the routine use of laryngeal videostroboscopy for the assessment of voice disorders. He developed novel techniques with new instrumentation for delivery of vocal fold therapeutics in the awake setting, helping to launch the modern era of office-based laryngeal procedure intervention. Throughout his career, he has inspired hundreds of trainees in state-of-the-art care of voice disorders, extending his reach worldwide. His vision and leadership have helped craft today's interprofessional model of care for voice disorders as best practice. His leadership contributions extended deeply into our societies. Among his numerous accomplishments, Dr. Ford is the former President of the American Bronchoesophagological Association and the Society of University Otolaryngologist-Head and Neck Surgeons. He has been a stalwart contributor to The Voice Foundation. He is also a considerate gentleman, as well as a world class physician scientist. The voice world is indebted to Dr. Ford for his contributions, and we are proud to honor him as this year's recipient of the highest award in the field of voice: The Johan Sundberg – Ingo R. Titze Award for Creativity in Voice Science.
2022 Lorraine Ramig, Ph.D., CCC-SLP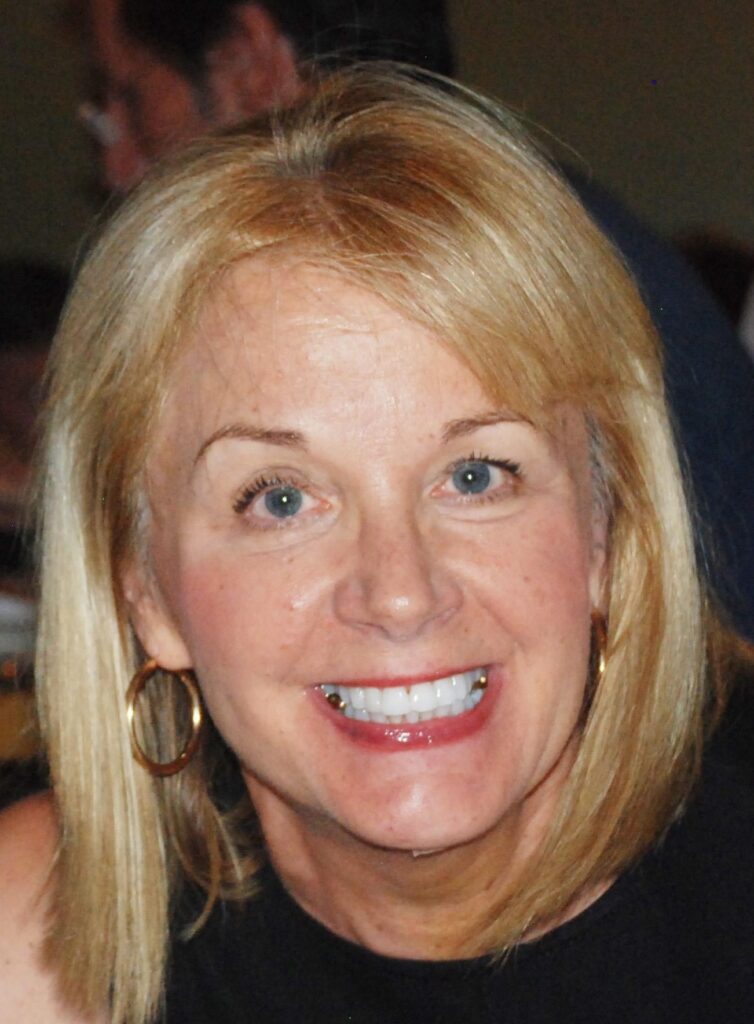 Lorraine (Lori) Ramig, Ph.D., CCC-SLP, is recognized internationally for her seminal contributions to management of neurogenic voice disorders. She creatively merged her scientific and clinical knowledge to challenge what was known about speech therapy in the 1980s. By focusing on voice, simplifying instructions, and increasing therapy dosage, she developed the Lee Silverman Voice Therapy program for improving voice and speech in people with Parkinson disease. This program is now known as LSVT LOUD; and together with a parallel program for gait and movement, LSVT BIG, these therapies are taught and promoted through her company, LSVT GLOBAL. Through Dr. Ramig's groundbreaking research, the global reach of her mentoring, and her commitment to influence, educate and lead medical professionals from many fields, she has enhanced the stature of voice care and treatment around the world. Her relentless pursuit of the science supporting effective voice intervention based on behavioral research for people with Parkinson's and other neurogenic voice disorders continues to expand and revolutionize the study and treatment of voice disorders.
Dr. Ramig received her doctorate from Purdue University and spent her academic career at the University of Colorado-Boulder. She was a senior scientist at the National Center for Voice and Speech and continues as an Adjunct Professor at Columbia University. Her research in geriatric and neurological disorders has been funded by the National Institute of Health for more than 20 years. Among many other awards and honors, Dr. Ramig has received the highest level of recognition from the American Speech Language-Hearing Association, Honors of the Association.
2021 Robert T. Sataloff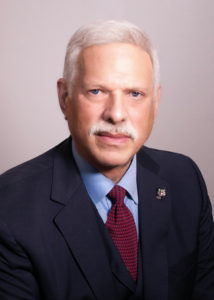 Presented by Michael M. Johns, III, MD, Advisory Board Chair: read the full presentation here.
Dr. Sataloff's creative contributions to the field of voice are vast. Broadly, Dr. Sataloff has committed his endless energy to bringing together the community of voice science including vocology, singing and speaking pedagogy and performance, physical science, biological science, speech language pathology, and laryngology into a coherent interdisciplinary collective to advance the field like no other individual has done.
Specifically, he has forwarded the field by growing The Voice Foundation to the largest international organization that represents the interdisciplinary community of voice science, perhaps best represented by the exceptionally successful Voice Foundation Symposium: Care of the Professional Voice, and the establishment of the hallmark scientific organ for voice science advancement and dissemination, The Journal of Voice. Furthermore, he has been instrumental in establishing and advancing laryngology as a recognized subspecialty of otolaryngology. He has been a pioneer in education in laryngology with a crucial role in establishing laryngology fellowship training as the pathway for others to deliver the highest standard of medical and surgical care for people with voice impairment. Beyond these, his creative contributions include helping bring cutting-edge laryngeal diagnostics such as laryngeal videostroboscopy and laryngeal electromyography into mainstream practice in voice care and developing surgical instruments and technology that have been adopted widely.
2020 Ronald C. Scherer, Ph.D.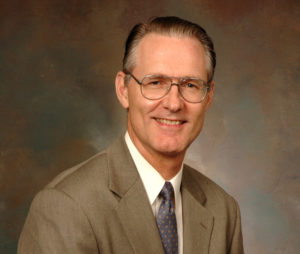 The first award was given in 2019 to Johan Sundberg and Ingo Titze. This year's award in 2020 is given to Dr. Ronald C. Scherer for his numerous contributions to voice science. Special attention is deserved by his creation of laryngeal model M5, one of 6 physical models he has contributed to voice science. The design of model M5 has been used world-wide by many scientists in their laryngeal modeling, and data from M5 have been shared to either test their models or to incorporate M5 empirical intraglottal pressures. Of special note is the wide range of intraglottal pressures and entrance and transglottal pressure coefficients from model M5, for both symmetric and oblique glottal shapes, that have helped to clarify the empirical nature of phonation.
Separate from this and his many other scientific contributions, Ron has been an extraordinary mentor, reviewer, contributor to all aspects of the field, if also an enthusiastic and wonderful singer and has applied his creative imagination not only to his own scientific endeavors but also to instill a passion for creativity among his graduate students and collaborators. It is with the greatest pleasure that we present this year's Sundberg-Titze Award to Dr. Ron Scherer