2019 Voice Master Class
SYMPOSIUM INDEX: ←All you need to know is found here
Announcing the 2019 Master Class Teacher
JULIANNE BAIRD, Soprano, Early Music Specialist
Saturday, June 1st, 2019   7:35PM
Philadelphia Westin Hotel
17th and Chestnut St.
Philadelphia, PA 19103
Attendance Price: $50
Register Here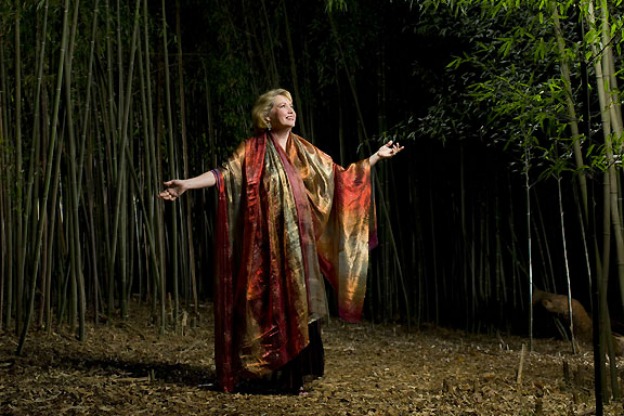 Julianne Baird is an American soprano best known for her singing in Baroque works, in both opera and sacred music. She has nearly 100 recordings to her credit and is a well-traveled recitalist and soloist with major symphony orchestras. She is also a noted teacher of voice.
She studied voice and musicology at the Eastman School of Music and earned a Diploma in Performance Practice from the Salzburg Mozarteum, as well as a Doctor of Philosophy degree in music history from Stanford University. Dr. Baird is a distinguished professor at Rutgers University-Camden where she directs a Madrigal Ensemble and teaches Music History, specifically Ancient Music, Renaissance Music and Baroque Music. She published an annotated translation of the 18th-century treatise, Introduction to the Art of Singing by Johann Friedrich Agricola (Cambridge University Press,1995).
As a performer, she is best known for performances of music by Johann Sebastian Bach (especially the B-minor Mass, the Magnificat, and a number of cantatas) and George Frideric Handel (especially Messiah). She has recorded a number of less well-known Handel operas (including Deidamia, Siroe, Muzio Scevola, Sosarme, and Berenice). She has also sung works by Henry Purcell, John Dowland, Claudio Monteverdi, and Georg Philipp Telemann. Modern American composers whose music she has performed include Lukas Foss and Steve Reich.
Dr. Julianne Baird is much sought after as a teacher on the Rutgers-Camden faculty, embracing every possible teaching responsibility, from freshman with no formal music education to graduates with respected professional careers. Within the past two years, her courses have included Introduction to Music, Music Theory, Basic Musicianship, History of Medieval and Renaissance Music, individual vocal instruction, a graduate course "Opera, in its Time," a Madrigal ensemble and an honors course The Search for Genius in Music" The last three courses were created by Dr. Baird to meet the different needs of a diverse student body.
Her teaching responsibilities extend well beyond Rutgers, since Dr. Baird conducts a select number of master classes and workshops at institutions around North America. These classes attract not only the most accomplished and demanding students at other distinguished academies, they often draw other music faculty and professional musicians.
The New York Times highlighted her teaching in a May 2000 article: "Between Acts, the Diva Conducts Classes at Rutgers in Camden," quoting extensively from a student who was amazed at Dr. Baird's accessibility: "She puts her experience and her vocal education into teaching . . . She makes you feel like teaching students is her life, and that other stuff she does is just on the side." Ms Baird says she likes her day job, just as much as the 'other stuff' I feel just as excited coming out of class as out of a recital," Ms. Baird said. "Teaching a lecture class is every bit like doing a concert if the presentation goes as you planned."
Recent Master Class Teachers:
2018 Simon Estes
2017 Reri Grist
2016 Dolora Zajick
2015 Dolora Zajick
2014 Denise Graves
2013 Susanne Mentzer
2012 Frederica von Stade,
2011 Diana Soviero
2010 Harolyn Blackwell
Register for Master Class-Only Here
And now?  ON TO THE WORKSHOPS or ON TO THE GALA!