2017 Voice Workshops
June 2rd at the Academy of Vocal Arts
1920 Spruce St., Philadelphia PA 19103
Thirty-one Voice Workshops in Four Sessions.
Attend one workshop per session (4 sessions) for $55.
Register Here for Workshops
Download the schedule
Map to get to the Workshop location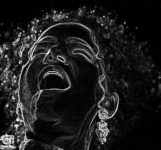 WORKSHOPS SESSION I (1:30PM – 2:25PM)
Singing Voice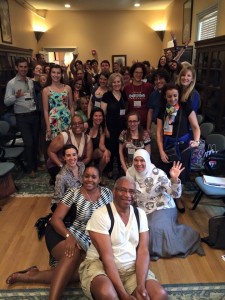 The Flow Ball: Promoting Visual Feedback with a Semi-Occluded Vocal Tract
Filipa M. B. La, Ph.D.
Heightening Vocal Physiology Using Diaphragm Training
Steven Flam
Getting Voices Going…In a Choral Setting
Jeanne Goffi-Fynn, EdD
Estill Voice Training: Quick Fixes, Long Term Solutions
Kimberly Steinhauer, PhD, Joan Lader, MA, Mary McDonald Klimek, CCC-SLP
Musical Theater/Pop/Rock/CCM
Crossing Over: From Classical to Commercial and Musical Theatre  Styles
Matthew Edwards, DMA, MM
Speech Therapy
Voice Training in Trans Men: How to Facilitate the Transition of a Changing Voice
Aaron Zigler, PhD, Ruth Rainero, MA
Acting Voice
Embodying Breath, Voice and Speech through Physical Action
Michael Lugering, MFA, Griffin Stanton-Ameisen, MFA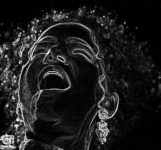 WORKSHOPS SESSION II (2:30PM – 3:25PM)
Singing Voice
The Singing Teacher's Guide to Transgender Voices
Brian Kremer, MM, Liz Jackson Hearns, MM
Whole Body Resonance: An Expansion of Resonant Voice Therapy
Carly Bergey, MA, CCC-SLP, Megan Durham, MM
Musical Theater/Pop/Rock/CCM
Country Singing for Musical Theatre 101
Edrie Means Weekly, MM
Rehabilitation of the Injured Speaking Voice
Pediatric Voice Therapy: Making it Fun
Carly S. Cantor, CCC-SLP, Erin N. Donahue, CCC-SLP
Relaxation and Visualization Techniques for Voice and Swallowing Problems
Adeline R. Schultz, CCC-SLP
Acting Voice
Characters in Your Pocket: An Easy Exploration of Character through Roy Hart's 4 Voices
Amy Chaffee, MFA
Body Awareness and Voice
An Introduction to Myofascial Release for Vocal Dysfunction
Walt Fritz, BS
Voice Science/Technology
Inverse Filtering
Johan Sundberg, PhD, Brian P. Gill, DMA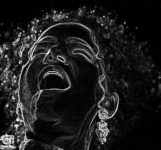 WORKSHOPS SESSION III (3:30PM – 4:25PM)
Singing Voice
Evaluating Singers Using the "tions" (Body Position, Respiration, Audiation, Phonation, Registration, Resonation, Articulation, Emotion)
Robert Edwin, BA
Manual Mimicry in Vocal Pedagogy: Exploring Embodiment and Entrainment in the Teaching and Learning of Speech Sounds for Singing
Caron Daley, DMA, Heather Levy Rusiewicz, PhD, CCC-SLP
The Vocal Warm-Up: Research Based Techniques for Group Lessons or Choirs
Sheri Cook-Cunningham, PhD, Melissa Grady, PhD
Musical Theater/Pop/Rock/CCM
Using Source-Filter Theory to Explore Timbre Variety in Popular Singing
Kathryn Paradise, MM
Samba-Enredo Experience: Specific Voice Approach for a Specific and Challenged Vocal Demand
Thays Vaiano, MD, Mara Behlau, PhD
Speech Therapy
The Art and Science of Training Resonance, Laughter, Coughing and Throat Clearing with Transgender and Gender Non-Conforming Clients
Sandy Hirsch, CCC-SLP
Rehabilitation of the Injured Speaking Voice
Treating Athletes with Exercise Induced PVFM
Claudio F. Milstein, PhD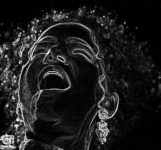 WORKSHOPS SESSION IV (4:30PM – 5:25PM)
Singing Voice
Warming Up with Reflux:  An Evidence Based Approach
Kathleen Bell, DMA
Resonance/Consonants
 Julia Bentley, MM
Musical Theater/Pop/Rock/CCM
Jazz Training and Vocal Function
Elizabeth Johnson Schafer, MM
Energy Tapping Techniques in the Voice Studio
Lisa Popeil, MFA
Rehabilitation of the Injured Speaking Voice
Conversation Training Therapy
Amanda Gillespie, PhD, Jackie Gartner-Schmidt, PhD
How We Do It: Using Principles of the Semi-Occluded Vocal Tract in Voice Therapy
Joseph Stemple, PhD, CCC-SLP, JoAnna Sloggy, MA, CCC-SLP
Body Awareness and Voice
Heather Lyle's Vocal Yoga Method Workshop
Heather Lyle, MM
Voice Science/Technology
Real-Time Visual Feedback of Vocal Fold Contact
Sten Ternstrom, PhD, MSc
Register for the Workshops-Only Here
And now? ON TO THE GALA!
Save
Save
Save
Save
Save