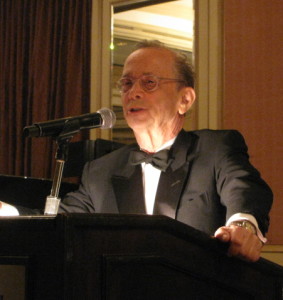 The Raymond and Beverly Sackler Award is presented to recognize personal excellence in use of the human voice.
View our Pintrest Board featuring past award recipients.
2015
Joel Grey,  In addition to winning an Academy Award and Tony for Cabaret, Joel Grey has earned Tony nominations for his leading roles in the musicals George M! (1969), Goodtime Charley (1975), and The Grand Tour (1979). Movie and Broadway legend.
2014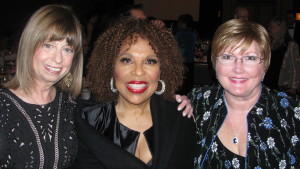 Roberta Flack, Legendary songstress, Grammy Award winner, top recording artist, mentor.
Bootsy Collins,  (born William Collins, October 26, 1951, Cincinnati) is one of the all-time great funk and R&B bassists/singer/bandleaders. Member of George Clinton's Parliament/Funkadelic.
2013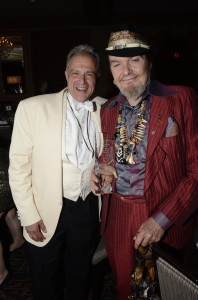 Dr. John, Six-time New Orleans Jazz musician legend, singer, pianist, composer
Anthony Laciura, Metropolitan Opera tenor and Emmy Award winning actor "Eddie" in the HBO show Boardwalk Empire.
2012
Danny Aiello, Academy Award nominated actor and singer in more than 80 films
Michael Sheehan, is one of America's leading communications trainers and strategists for corporate CEOs, policy makers and political leaders
2011
Bobby Rydell, Recording Star, Stage & Screen Star Entertainer and Teen Idol
2007
Justice Sandra Schultz Newman, PA Supreme Court Justice
2003
Tony Randall, beloved star of stage and screen. Tireless supporter and President of The Voice Foundation's Board of Directors.
2002
Terry Gross, radio personality and executive producer of NPR's Fresh Air, airing on 290 stations nationwide.
2001
Anna Moffo Sarnoff, international soprano and operatic superstar. Ms. Moffo has performed, to great acclaim, in every major opera house in the world. She has been described as one of the greatest sopranos of the century.
2000
Celeste Holm, beloved star of stage, screen and television, Oscar Award winner for her performance in Gentleman's Agreement, also known for creating the role of "Ado Annie" in the original production of Oklahoma and her Academy Award nomination in All About Eve.
1999
Nancy Snyderman, M.D., noted Otolaryngologist and international medical correspondent for ABC News, seen on Good Morning America and 20/20.
1998
Patti LuPone, star of stage, screen and television, most noted for her Tony Award-winning performance of the title role in Evita and her critically acclaimed portrayal of "Libby Thatcher" in the television series Life Goes On.
1995
Jack Klugman, recipient of several Emmy Awards and a Golden Globe Award-winning actor, known for his portrayals both on Broadway and television; devoting much of his time to several noteworthy charities.
1992
C. Everett Koop, M.D., former Surgeon General of the United States; a communications expert, his use of broadcast media vastly increased the influence of his office, leading to the national improvement in health education.
1991
Jessica Tandy, Academy Award-winning actress, noted for her starring roles in the twilight of her career.
1990
James Earl Jones, acclaimed actor and a premier voice of our time; celebrated for his encouragement of young performers in their craft.
1989
Walter Cronkite, distinguished news anchor for the CBS Evening News; noted commentator and a most recognized voice in American communications.
1988
Helen Hayes, internationally famed Tony Award-winning actress; star of both stage and screen.
Save