WELCOME PRESENTERS!
Overview of 50th Anniversary Symposium Virtual Edition 2021
Information for Attendees | Symposium Program | Symposium Registration | Workshop List | Faculty Disclosures |Continuing Education Credits | Program Abstracts
FORMS
Which Forms Do I Need?
Session Chairs, Panel Participant, Oral Presentations, Posters, Lecturers:
ACS Disclosure Form: ONE form by the presenting author
ASHA Disclosure Form: ONE form per person
Workshop Presenters:
ASHA Disclosure Form: ONE form per person
PRESENTATION TIMING:
For all Oral Presentations

Medical, SLP and VP presentations are 10 minutes each (8 minutes of material).
Basic Science Presentations are 12 minutes each (8-10 minutes of material).

For Posters

You may submit a 3-minute video (optional) in addition to your poster pdf.

For Workshops

You have 55 minutes total
UPLOAD INSTRUCTIONS
May 1 Upload Deadline
Submission upload of your pre-recorded presentation is required in advance of the meeting. Your presentation must be uploaded no later than May 1 and will be included in the conference app.
Oral Presentations
Submit an .mp4 video file of your 10-minute max talk. Deadline is May 1 to submit your .mp4 video file and PDF for the conference proceedings. Specific recording instructions using PowerPoint or Keynote are posted on the Presenter Instruction page.
To Film the PPT Presentation with the Speaker in the Corner
Panopto is great software for this, but not common.
Zoom recordings would be easy for most people. Basically, schedule a zoom meeting (to which no one is invited other than the presenter), click "record", then share screen, then give the talk. Upload the presentation – done.
with that type of recording, you have the slides filling most of the screen, and the speaker in the corner.
Speakers may also be invited to participate in a live Q&A (with other speakers from their session) during separate commentary sessions.
Your video will be available for on-demand viewing by a simple sign-in through May 31, 2022.
Oral Presentation Submission
Oral Presentations Upload Link
Poster Presentations

How to Make a Virtual Poster
Please follow our instructions to record your optional poster presentation in PowerPoint or Keynote.
Note: it is expected that poster presenting author will narrate the (optional) poster presentation video.
Submit a PDF of your poster and (optional) 3-minute mp4 by May 1st.
Here is a link to the form to submit a poster and your (optional) 3-minute video:
Poster Presentations Upload Link
Workshop Upload Submission
Here is the form to submit a workshop:
Workshop Upload Link
PROGRAM SCHEDULE
June 3
8:15a – Basic Science Sessions
9:30a – Quintana Award Lecture: Jack Jiang
10:00a – Coffee Break
10:30a –

BS Session II: Phonation Mechanics and Measures

12:00p – Lunch
1:30p – Keynote Speech
2:30p –

BSc Session III: Voice Potpourri – High Speed Video, Perception, and Acoustic Measurement

4:00p – PosterPalooza
5:00p – Dinner
6:00p –

BSc Special Session: Singing – Registers, Acoustic Interactions, and Respiration

7:30p –  Speech-Language Pathology Sessions
10:00p Adjourn
Wednesday, June 2:
Morning Program CoMeT Presentations. Included in All Sessions or Wednesday Day Rate Registration.
Tutorials: Anatomy and Physiology of Phonation, Production and Perception of Voice: An Overview
Linda Carroll, PhD, CCC-SLP, ASHA Fellow
David Eddins, PhD
Chuck Larson, PhD
William Riley, MM
Robert T. Sataloff, MD, DMA, FACS
Ronald Scherer, PhD, ASHA-F
Johan Sundberg, PhD
Sten Ternström, PhD
Thursday, June 3

*Basic Science Sessions*
Keynote Speech: On Vocal Loudness, Ingo Titze, PhD
Quintana Award Lecture: The Modeling of Vocal Fold Vibration For A Few Clinically-Related Conditions, Jack Jiang, MD, PhD

*Poster Sessions*: Medical, Basic Science, Speech-Language Pathology, Voice Pedagogy
Special Sessions: Basic Science, Speech-Language Pathology
Friday, June 4

Special Session: Personality and the Voice
Moderator, Nancy Pearl Solomon, PhD, CCC-SLP, ASHA-F
Personality: Voice Patients Are Full of It – Nancy Pearl Solomon
Models and Measures of Personality for Predicting Performance – Chris Patrick
What's Personality Got To Do with Voice Disorders? Uncovering Neurobiological Mechanisms – Miriam van Mersbergen
Just Relax!? Negotiating Stress for Vocal Well-Being – Maria Dietrich
Coffee Break – Exhibit Hall
Personality in Children with Vocal Nodules: Why It Matters – Nelson Roy
Both Speakers and Listeners Bring Personality to the Communication Table – Leah Helou
Panel Discussion: Maria Dietrich, Leah Helou, Miriam van Mersbergen, Chris Patrick, Nelson Roy
42! Vocal Workshops List of Workshops  | Abstract-Descriptions
Professional Voice: The Science and Art of Clinical Care – Robert T. Sataloff, M.D., D.M.A, F.A.C.S
Saturday, June 5

*Medical Sessions*
*Speech-Language Pathology Sessions*
Award Announcements
G. Paul Moore Lecture – Charles Larson, PhD
Sunday, June 6

Medical Sessions
Panel: The Art of the Medicine: MD Performers Caring for the Singing Voice
Moderator: Paul Kwak, MD
Panelists: Thomas Carroll, MD, Lesley Childs, MD, Isabel Garcia-Lopez, MD, C. Kwang Sung, MD, David Young, MD
Panel: The Amateur Choral Singer as Patient
 Brenda Smith, DMA, Moderator
Panelists: Karen Brunssen, BA,  Linda Carroll, PhD, CCC-SLP, ASHA-F, Allen Henderson, DMA, Robert T. Sataloff, MD, DMA, FACS

Panel: From Undergrad to DMA: The Path to Informed Voice Pedagogy
Moderator, Allen Henderson, DMA (NATS)
Panel: Amanda Rollings Bigler, PhD, Lynn Helding, MM, Ian Howell, DMA, Kari Ragan, DMA
*Voice Pedagogy Sessions*
How long will registrants have access to the on-demand content and recorded webinars?
At least 12 months ending June 1, 2022.
How much does it cost to register for the online program?
Early Bird Registration Prices Extended Indefinitely

MDs attending TVF symposium for the first time 50% DISCOUNT. Use discount code: MD1stTime
Clinical Fellows & Medical Students attend gratis. Register as student, all sessions. Use discount code: 22amzay28. Send email confirmation from department head.

DEADLINES
November 15
Van Lawrence Fellowship Award applications due
January 15
Sataloff Award pre-application due
February 15
Deadline to apply for the Hamdan International Presentation Award.
Email your CV, letter of intent and indicate the name of the abstract you will be presenting at the symposium.
March 1
Deadline to apply for the Best Student Presentation.
April 1

All symposium forms
Sataloff Award completed papers due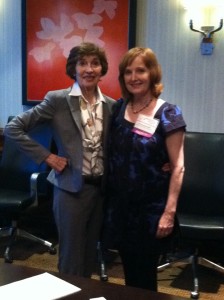 April 24
Last day for Symposium Registration Early Bird Prices
Register Here
There is no deadline to sign in.
Abstracts Already Accepted for the 2021 Program
All presentations must be uploaded by May 1st. 
ALL PRESENTATIONS | Orals and Posters
Voice Foundation Members have a number of attractive benefits included with their annual membership dues. The enhanced benefits available to all corporate members plus additional paid items are all detailed here on the Membership Page. Please join our Mailing List
Timeline of Deadlines and Events
File upload – link will be posted April 5th.
May 1st: Deadline to upload video of talk (10 minutes – Medical, SLP, Voice Pedagogy, 12 minutes – Basic Science)
May 1st: Deadline to upload poster PDF
June 2nd: 50th Anniversary Symposium Virtual Edition opens with CoMeT presentations in the morning.
June 4th: Friday Morning Session
June 4th: Symposium Social TBD
4:30 pm EDT
3:30 PM Chicago
1:30 PM California
9:30 PM London
10:30 PM Mainland Europe
5:30 PM São Paulo
6:30 AM Tokyo 

7:30 AM Sydney
June 5th: Awards Ceremony
Any Questions?
Call us at 215.735.7999